Greater Toronto Area Insurance
Meet the newest Toronto insurance brokers that are blowing other companies out of the water. Coverage at these prices paired with excellent customer service makes the choice obvious!
Top-rated with 4.9 Stars on Google
Experienced and client focused insurance brokers
Family-owned and operated since 1981
Awarded Top 10 brokerages in Canada
Call (416) 238-8338 now to speak directly with a Broker about your insurance needs or complete a no-pressure no-obligation quote request form.
We Make Switching Your Insurance EASY!
1. Get in Touch
Phone, email, or schedule a face-to-face visit at one of our convenient locations in person. Get in touch now!
2. Pain-Free Checkup
We will compare your coverage against leading Canadian Insurers to ensure you are getting the best rates and proper coverage. 

3. Switch with a Click
Switching is quick, easy and pain-free.
We'll  take care of all the work for you!
No Pressure. No Obligation. Pain-Free!
Call (416) 238-8338 to Speak with a Specialist
Greater Toronto Area Insurance Brokers – Leibel Insurance Group
It's time to meet your new insurance broker, Toronto! Leibel Insurance is a full-service insurance brokerage with years of experience in Canada. Our Toronto insurance brokers are highly skilled and they're your go-to experts for trusted insurance advice. Leibel insurance is the broker to turn to for reasonable prices that'll provide you with the most coverage – the absolute best bang for your buck. 
The things you own, your business, your belongings, your home, your car – even you – are all worth protecting. The future is unpredictable, but your coverage is something that you can control. You get to decide exactly how much coverage you want and with the guidance of one of our Toronto insurance brokers, you'll be surprised by how much you can actually afford to insure.
Why should you trust us over any other insurance broker? That's easy.
Huge selection.

Need a Toronto insurance broker to help you insure your drone? You got it. Perhaps you own a farm that you'd like to insure or need errors and omissions insurance for your law firm. We even offer group insurance options. Insurance isn't just about covering cars and homes, it's really about protecting anything that you value.

Experience.

We now exist in multiple provinces across Canada and have been in the biz for close to 40 years. We know the ins and outs of insurance and want to use our expertise to help you get the coverage that's perfect for you.

Work in various industries

. Leibel Insurance has extensive experience working with all sorts of businesses. We have an especially large portfolio of contractor clients. If you need your business insured, you've come to the right place.

Excellent testimonials.

We're so very proud of the long list of happy clients that we've accumulated over the years. Take a look for yourself – you can read a

list of honest customer testimonials here

.

We care.

We're an insurance brokerage that believes in supporting charities. To us, it's very important to give back to the communities in which we lay our roots. In a way, our community involvement reflects the way we treat our clients as well – with genuine respect and gratitude.

Easy to use mobile app.

Insurance can be complicated, that's why we go to great lengths to simplify it for you. One of the ways our Toronto insurance brokerage does this is by providing you with an app that lets you review any claims, update your policy info and even chat with us directly.

We like to have a little fun.

We regularly host contests and giveaways for our lucky clients! We give you a chance to win some awesome prizes simply by referring someone to us. And we don't limit your entries or force silly restrictions – we want to see you win!
There are plenty of reasons to pick Leibel as your Toronto insurance broker. It's time to save you some money and make sure that the things you work so hard to own are protected no matter the circumstance. Reach out to us for a quote, we'd love to hear from you. 
Mishaps happen all the time. Your home floods. There's a fire in your business property. Maybe even a theft occurs of one of your valuable items. We can't prevent unfortunate events from occurring but we can protect the things we value most through a strong insurance policy. At Leibel insurance Toronto we offer basically any type of insurance you might need, whether personal or for business.  
Finding a Policy on Your Own Vs. With Us
If you're looking for personal or commercial coverage, you might be able to sift through the various policies available out there on your own. It's certainly possible. There are two issues with this, however. To look at all the various types of protection, their prices and the companies that offer them takes up time – lots of it. If you value your time, this task can be incredibly tedious and you still run the risk of not having found the best policy because you didn't know exactly where to look. Which brings us to the second issue. If you aren't an experienced broker you don't have the insurance business connections to find the best insurance policy deals. You probably also don't have extensive knowledge on various policy types and the fine print that comes with each of them. Because of this, you're a lot more likely to pick a coverage plan that doesn't come through when you need it most. 
Here's how that all changes with an insurance broker. We'll quickly scan the various policies available to you because we have a huge database of information as well as a long list of contacts. We'll reach out to those insurance companies for you and ensure that you're getting the best possible deal. Furthermore, we'll read the fine print for you and let you know what you're really covered for in the event that you might need to dip into your insurance coverage. Our job is to eliminate the risk for you in your policy search as well as in your daily life.
What We Offer
There are so many types of insurance policies that you could need. It usually comes down to whether what you're insuring is for personal reasons or business purposes. Let's explore some of your options.
Toronto Auto Insurance
With over six million residents in the Greater Toronto Area, the 401 is the busiest highway in North America. It has the most drivers and traffic with long commutes, and with so many drivers out at once, the daily risk associated with Toronto driving is one of the highest in Canada. What does that mean for your auto insurance? It means insurance costs that are related to that risk. The average annual cost of auto insurance for a driver in Toronto is approximately $2,071, or about $173 a month.
Of course, there is more to auto insurance than just location. There are a number of ways that you can save as a driver in any city.
Compare Quotes and Rates Every Year
Auto insurance requires you to renew your policy each year, and this is the perfect opportunity for you to either review and adjust your policy and update parts of your insurance, or shop around for better prices. This is where an insurance broker like Leibel Insurance can be instrumental in finding you the best coverages and rates as they do the leg work for you and compare your insurance with multiple insurance companies!
Winter Tires and Driving School
Safer driving means lower premiums! Toronto can have some challenging roads in the winter, and while winter tires are not mandatory, they can help you feel and stay safer on the roads while also giving you a rate break on your car insurance. Some insurance companies offer a discount for driving school for the same reasons, as you have been given a tool to be safer on the roads and they want to reward you for that.
Telematics
Monitoring your driving habits to give insurance companies feedback on how safely you drive is a great way to save. Much of your insurance policy is based on a number of factors, numbers, and averages to build up an estimate of how well—or poorly—you might drive. By showing the insurance company that you are a good driver despite what your demographics suggest, you could save as much as 30% on your auto insurance.
You already have apps on your phone that help you get to your location or find the nearest gas station or coffee shop, why not use a mobile app to prove you are a good driver and earn a discount.
Bundle Your Insurance
When you have multiple policies, many companies like to say thank you for your loyalty. That's why when you bundle your insurance, you can save up to 15% on your bundle and lower your insurance rates.
Toronto Home Insurance
It can be hard to pinpoint what your home insurance price in Toronto will be, because this type of insurance is often very personal and depends on what coverage is important to you. The average price of home insurance will not be very meaningful for this reason, along with the fact that home insurance is not mandatory in Canada. Does that mean home insurance isn't necessary? For some, perhaps not, but most people would want to protect their largest investments. Major banks and lenders likely won't even give you a mortgage unless you show that you have home insurance first.
There are generally three different types of home insurance in Toronto:
Comprehensive

insurance plans will be one of the most costly, as they will cover your home for all or most of your available options. These plans are for those who are the "better safe than sorry" types that would rather be prepared for any eventuality.
Broad

plans begin with a base that covers your home against all risk for direct physical loss or damage, then add other types of coverage based on what is important to you. These tend to be some of the most common, and are usually a good middle ground that work well for most people.

Basic or Named

plans are entirely customized based on what the buyer is particularly concerned about. This is generally used if someone has a particular fear of a few specific things happening to their home they would like to protect against for peace of mind.
Any of these plans can be customized to your needs, and there are many different types of coverage that can be added or taken away depending on what you would like to insure. Suppose you are particularly concerned about sewer backup or flooding, or protecting valuables like fine jewellery or electronics. You can add additional items to your premiums to ensure they are adequately covered. And while you are able to choose the policy type that best meets your needs, all policies do carry certain exclusions.
Personal Insurance
Our clients often reach out to us to help them insure their homes, their vehicles and well as any other valuable items. You can insure a valuable piece of jewelry, your boat, or cover yourself against any potential liabilities. We even offer options that help you stay protected against identity theft. It's one of the ways we help you think ahead. Some of the most popular insurance policies that our clients have us find are:
Commercial Insurance 
If you're a business owner you know exactly how much work it took you to get to where you are. Because accidents happen, you never want to be left scrambling to pick up the pieces on your own. It's especially important to ensure that your business is safe against any lawsuits and liabilities. It's all too easy to watch your business be torn down by an unfortunate event if you haven't made sure that you're properly covered. This is where a Leibel Insurance Broker can make all the difference. With their extensive policy knowledge, our Toronto insurance brokers can make sure you're protected in the event that you encounter any issues. Commercial insurance is especially complicated. These policies should be handled by someone who has the experience and knowledge to look through the fine print and confidently assure you that you're protected. Our clients most often ask us for help with:
Group Insurance
As a growing business, you want to keep your employees happy and proud to be working for you. One of the best ways to ensure that your employee retention remains strong is providing group insurance. This is perhaps one of the most difficult types of insurance to choose without the help of an insurance broker primarily because it not only affects you and your business – it affects all of your employees. Our brokers are well versed in the details of group insurance and will help you get the plan that's perfect for you and your employees. On a budget? We'll work with you to come up with the best solution for your company. You're not alone in figuring out how to protect your business and its people.
Our Experience and Reputation
With almost 40 years of experience, it's safe to say that we must be doing something right. We're lucky to have such a long list of happy clients that come back to us repeatedly for their insurance coverage needs. Over our decades we've built trust with those we service but our relationships extend beyond our clients. Being in the industry this long we've made lots of great business relationships with various insurance companies. They know us just as well as we know them and this makes it easy for us to give them a call and stay up to date on all their offerings and learn about any promotional deals that we can offer our clients. We're proud of the reputation that we've built for ourselves in other Canadian cities and are bringing those connections and years of experience to Toronto as well. 
Frequently Asked Questions
Why a broker? Won't I save money by buying a policy directly from an insurance company?
You might. But you probably won't and here's why. To advertise their policy to you, insurance companies spend money on marketing which in turn has an effect on their own expenses and how much they'll end up charging you. Insurance companies would much rather pay us a smaller fee in order to connect them with clients whose needs actually match their policies. Secondly, you'll also only be shopping around on the surface without the deeper knowledge and industry relationships that a broker has with these companies. A broker can make sure that you really are getting the best possible deal out there both in terms of your budget as well as what's truly covered in your policy. We only work with trusted insurance companies that we know hold up their end of the bargain with our clients. Although you might be satisfied with a policy you find on your own, you're probably not getting the best deal you could have gotten and you're also running the risk of ultimately not having the proper coverage through your contract's fine print.
Do insurance brokers work for the insurance companies?
We work for you. Our business wouldn't exist if we didn't satisfy your needs. We advocate for you, we shop around for you and are by your side every step of the way should you need to open up a claim. We're even there to provide you with any advice that you might need. Clients value this because they know how difficult it can be to decipher a legal insurance document without the proper training and education to do so. It's our job to help you find a policy that suits you perfectly and to translate the details into plain English. Your trust is what we value most and stand to gain in our business.
How do I reach you for a quote?
There are various ways to reach out to us and we're more than happy to hear from you! Give us a call at (416) 238-8338 or send us an email at [email protected]. We'll also boast our convenient mobile app that lets you obtain a quote. Once you become one of our clients, the app is also an easy way to access all of your important documents, any claims that you might have open as well as a history of all your activity. With a few taps, you can change address information, add another individual onto your policy or look through special deals that you get as one of our clients with our preferred vendors. 
We've Got You Covered
The best insurance in Toronto is with Leibel Insurance Brokers. We promise to work with you to get you the coverage that you actually want and that's within your budget. What matters to us is our relationship with you and that'll come through in your customer service experience with us. Our friendly brokers have years of experience and the education necessary to help you navigate the tricky world of insurance. If you think it's time to get a deal, we're waiting for your call.
Leibel Insurance offers some of the best auto and home insurance in Ontario, including Toronto, London, Etobicoke, Mississauga, Ottawa, Vaughan, Windsor, Hamilton. We'll save you time and money by finding insurance that makes sense for you. Get your protection started with us today at 1-866-484-8880
Discover How Leibel Insurance Group Helps You Save Time & Money.
Toronto's Top Rated Insurance Broker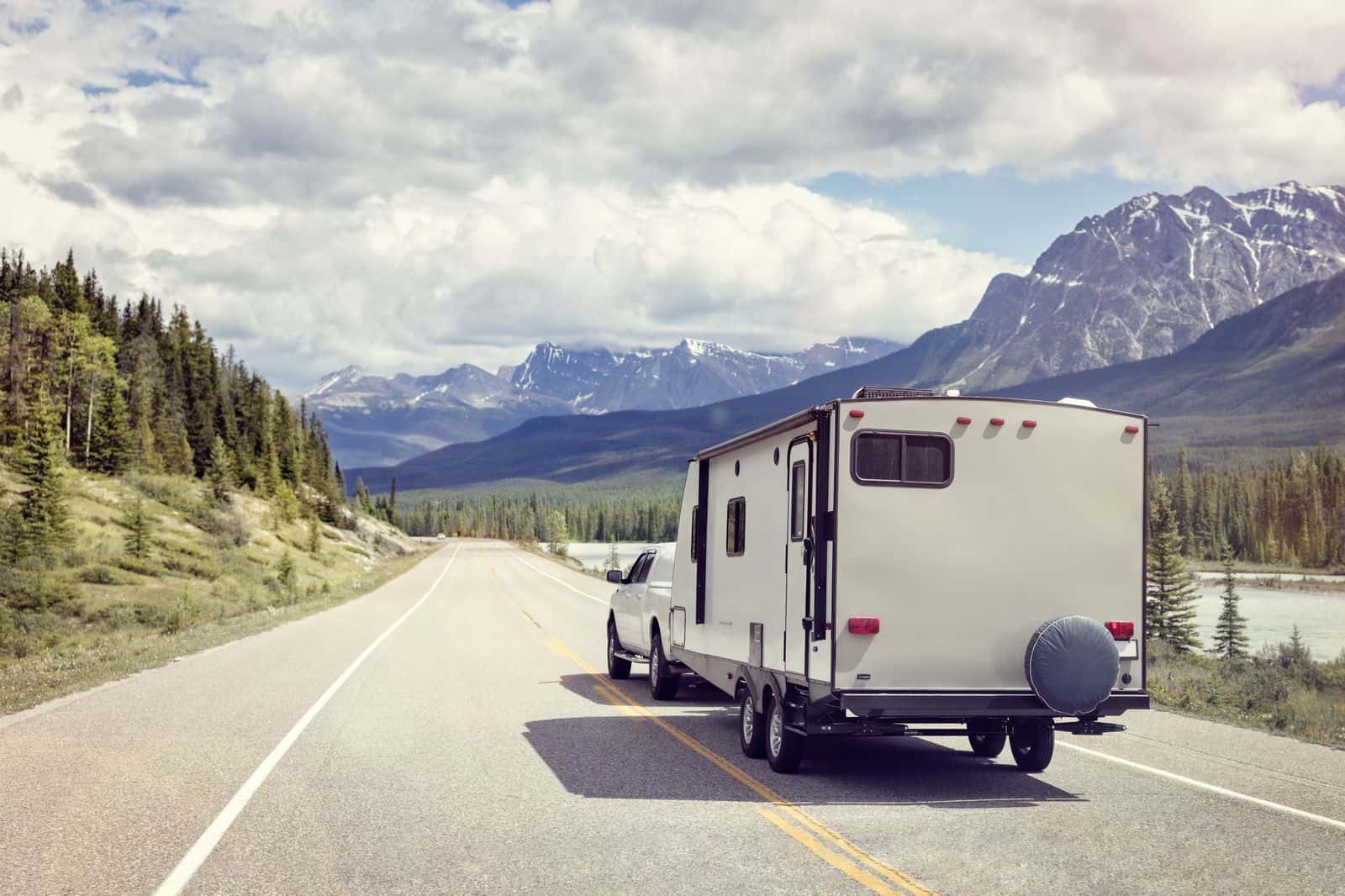 Toronto Business Insurance
Toronto Contractors Insurance
Toronto Oil & Gas Insurance
Commission Free Brokers
As an insurance broker in Toronto, we have your best interest at heart, not the insurance companies. Call us at (416) 238-8338 to experience the difference.
You're Supporting Local
We are Alberta based with insurance services in Toronto, Edmonton and Calgary and support our province by hiring local brokers.
Direct Broker Access
This means no more waiting on hold at a call centre and speaking to a different person every time.
24/7 Claims Service
We are your claims advocate and have your best interest in mind. Ready to help when you need us!
You're in Control
With multiple markets, you'll get to choose the coverage and price that meets your needs.
Switching is Easy
Switching your insurance is easy and we will take care of everything for you!